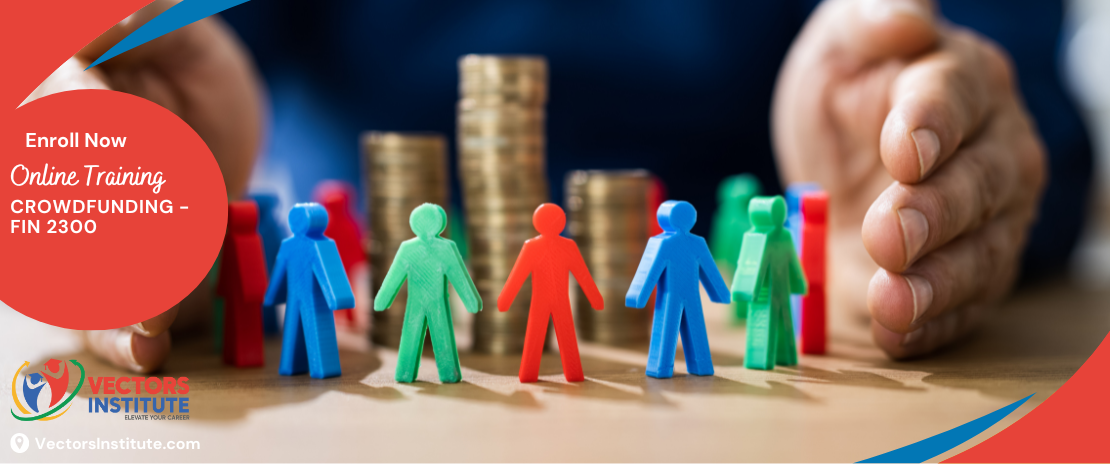 Crowdfunding - FIN 2300
Training Overview:
Immerse yourself in the dynamic realm of crowdfunding through our engaging and comprehensive training program. Explore the diverse crowdfunding platforms, strategies, and best practices that have revolutionized the way ideas are funded. This course offers a cheerful and supportive environment to master the skills necessary for launching successful crowdfunding campaigns that captivate backers and drive your projects forward.
Why should you attend:
Attending this course is your opportunity to become a savvy crowdfunding strategist, equipped to turn your creative visions into reality. Whether you're an entrepreneur, artist, nonprofit leader, or simply passionate about realizing your aspirations, this course empowers you to unlock the potential of crowdfunding. Join us to embark on an exhilarating journey that connects you with a global community eager to support your endeavors.
Who should attend:
This course is tailor-made for entrepreneurs, creatives, artists, nonprofit professionals, project leaders, and anyone eager to explore the world of crowdfunding. If you're seeking to fund a startup, launch a creative project, support a cause, or amplify your fundraising efforts, this course provides you with the essential tools to harness the power of crowdfunding.
Training Objective:
By the end of this course, participants will be able to:
Understand the different types of crowdfunding and their applications.

Identify the appropriate crowdfunding platform for their project or cause.

Create compelling crowdfunding campaigns that resonate with backers.

Develop effective communication strategies to engage and retain backers.

Set realistic funding goals and plan campaign timelines.

Utilize social media and digital marketing to promote crowdfunding campaigns.

Navigate challenges and setbacks in crowdfunding campaigns.

Analyze campaign metrics and make data-driven improvements.
Program Outline:
This comprehensive training program will cover the following key areas:
Introduction to Crowdfunding: Types, Models, and Success Stories

Choosing the Right Crowdfunding Platform for Your Project

Crafting Compelling Campaigns: Storytelling and Visual Content

Effective Communication Strategies to Engage Backers

Setting Goals and Planning Timelines for Crowdfunding Campaigns

Leveraging Social Media and Digital Marketing for Campaign Success

Overcoming Challenges and Bouncing Back from Setbacks

Measuring Success: Analyzing Campaign Metrics and Insights

Legal and Ethical Considerations in Crowdfunding

Workshop: Creating and Launching Your Crowdfunding Campaign
Management
Duration of the Certificate Program: 2 hours of training.
Certification of Participants: Yes
Assessment: Yes
Attendance: Mandatory