C2 Nonprofit Management Certificate Program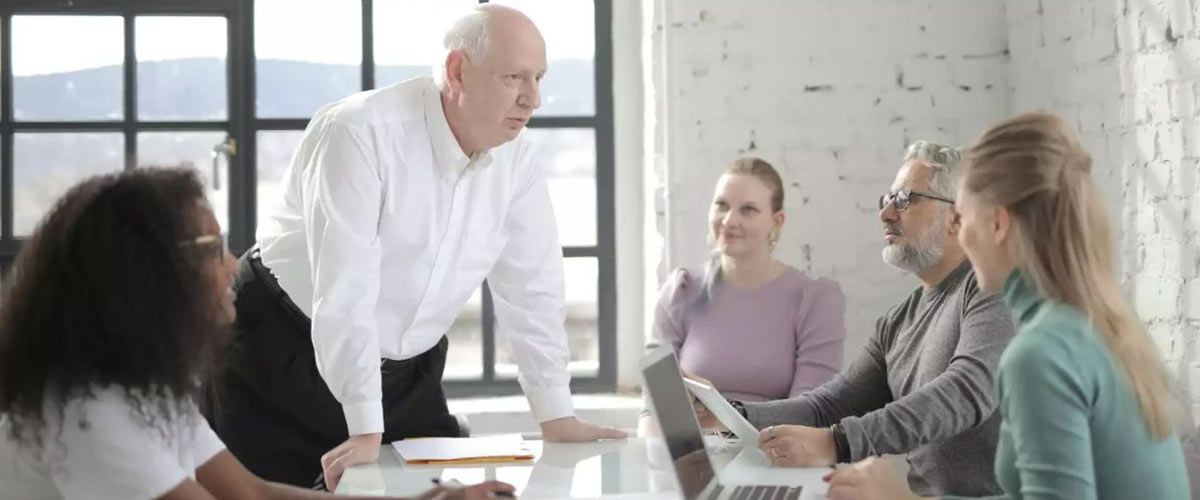 Nonprofit Management Certificate Program
The Nonprofit Management Certificate Program is a certified program developed in coordination with foundations to ensure the professional advancement of individuals already working in the nonprofit sector. The program is also beneficial for skilled individuals who have management experience in other sectors.
Duration of Program
6 weeks online training + 1 week online/in-person workplace project
Start Date
Spring 2022
Why should you attend?
Students will gain management and leadership skills co-determined by researchers and experienced nonprofit sector leaders.
After this course, you will better understand the general roles and responsibilities of medium-level managers in nonprofit organizations.
You will navigate managerial and administrative practices in your organizations and address and solve organizational problems.
You will be better equipped for risk management, conflict resolution, effective organizational communication and stakeholder engagement.
You will also learn the fundamentals of managerial accounting, social enterprise business models and funding diversification strategies.
Attending this professional development certificate program will increase your expertise and leadership skills and, as a result, open the door to career opportunities in the nonprofit sector.
Who Should Attend?
The certificate program is designed for:
• program and project coordinators
• support workers
• frontline employees
• accounting assistants
• communication officers
• event coordinators
• fundraising specialists
• service and engagement specialists
• counsellors
• and other entry-mid level nonprofit employees
• experienced individuals who are looking for a career in the nonprofit sector
• skilled immigrants who are looking for mid-management level jobs in the nonprofit sector
This program is relevant for Canadian nonprofit sector employees and individuals who consider career opportunities in nonprofit organizations, charities and social enterprises.
Nonprofit Management Certificate Program Course Overviews
Communications Management
This course is designed to equip managers with the necessary tools to deliver successful communication strategies in professional contexts. You will learn how to tailor persuasive messages that respond to the needs and challenges of the employees and the organization. You will be able to select appropriate strategies, tactics, and measurement tools for successful internal and external communications plans.
Nonprofit Marketing
This course is designed to help nonprofit organizations understand their audiences and employ effective marketing approaches across digital and traditional channels of distribution. An increased footprint in the nonprofit market can achieve positive results including informed clients, increased funding and donations, motivated volunteers, and staff, increased public support and influence. You will learn how to effectively position your brand on social media and how marketing strategies can support and drive an organization's mission.
Organizational Behaviour
This course is designed to give managers a basic understanding of how individuals and groups behave in structural organizations, how organizations impact us, and how we can affect organizations. You will learn how to positively influence individuals and function more effectively as teams in your non-profit organization. Use and recognize basic interpersonal skills individually and in groups, to successfully lead in this current climate of change.
Managerial Accounting
This course is designed for management to be able to use accounting information to facilitate planning, forecasting, controlling, and organizing business operations. Learn practical functions such as how to generate financial statements, and how to compare your budget to your actual accounts.
Learn to create flexible charts of accounts that fit your organization's structure, effectively track funds, grants and special programs, as well as how to analyze accounting data to promote decision making.
Donor and Sponsor Relations
This course is designed to impart specific and effective nonprofit donor engagement strategies. You will learn the difference between donor relations and stewardship, as well as how to implement best practices in developing trust and bridge-building. Expand on your skills and knowledge on how to engage these relationships in the planning, problem-solving, giving, and decision-making processes that will enhance your organization's standing and community life.
Fund Development and Funding Diversification
With over 170,000 charities across Canada, fundraising has become one of the most strategic areas for nonprofit organizations. This course is designed to help you hone your fundraising tools and techniques and gain expertise with innovative fundraising methods. Study the rationale and organization needed to support effective fundraising programs, and learn strategies to successfully and ethically operate a fundraising program.
Explore effective ways to diversify your revenue stream to maintain sustainability and growth. Apply best practices to your fundraising plan, human resource management, and government relations. Develop donor communication, and fundraising marketing materials. You will also understand the critical elements of a well-configured database, how to analyze data and information to guide your funding process and increase revenue.
Policy Development
Policies are the operational guidelines for an organization. Issued to protect and steer the staff and the board as they fulfill the mission of the organization. An organization must identify the policies necessary to direct its activities and decision-making. Policies prepare the organization to function in a more effective and accountable manner.
Learn how policies are created as a reference tool for appropriate action, ethical decision-making, and dealing with potential or actual conflicts. Understand how board-related, personnel and financial policies function and about the strategic role the staff and board play in policy formation.
Learn when new policies are necessary, and why research and legal requirements are paramount to successful policymaking.
Nonprofit Management
This course is designed to explore different leadership approaches in nonprofit organizations to help you plan, monitor, and evaluate existing programs in a changing environment. It will provide you with the knowledge and tools to support leadership in partnerships and collaborations. It will also give you an understanding of the development of social enterprises and social innovation.
Learn how to overcome resistance, lead multi-generational culturally diverse teams, manage political, technological, and economical change systems and strategies.
Project Management
This course is designed to impart the skills and knowledge required to deliver high-quality, project solutions delivered on time and on budget. You will learn the skills and strategies for moving through the project life cycle phases and develop an understanding of how to motivate project teams, mitigate risks and evaluate project success. You will learn to develop a project management plan that can be applied to nonprofit scenarios.
Strategic Management and Implementation
This course is designed to provide managers with the key elements in strategy implementation, so plans turn into action and you reach your organization's objectives. You will learn to chart an implementation plan, define your communication strategy, outline the activities, roles, and decisions necessary to turn your organization's goals into reality. Learn about the different types of project implementation to suit your nonprofit organization's needs accordingly.
Stakeholder Management
Nonprofit stakeholder managers learn how to analyze, identify, engage, plan and implement a course of actions designed to influence stakeholders. A stakeholder engagement strategy identifies the needs of key sponsors who play a vital role in ensuring program needs are met.
Managers learn how to gain the support of key stakeholders, anticipate problems, and endeavour to improve organizational outcomes for groups and individuals.
Human Resources Management
This course is designed to introduce the methodology and tools for human resource planning, recruitment, staff selection, training, development, and compensation. You will also learn how to strategically retain, and promote employees, manage a diverse workforce, and foster an inclusive and ethical work environment that is conducive to current health and safety standards.
Operations Management
This course is designed to help operations managers make informed business decisions as they strategize, manage production and streamline their operational systems. Areas covered will address human resource management, asset management and cost management.
You will learn to develop human service programs and how evaluation is used to assess program effectiveness. Other responsibilities covered will include program upgrade, resource allocation and policy development.
Management Information Systems
This course is designed to provide an understanding of how software technology is used to support nonprofit operations to fulfill their objectives. Managers can use the data obtained to make informed decisions regarding the efficacy of their organization's operational systems and structures. You will learn about data analytics principles and methodologies, and gain insight into how they can help you find solutions for many of the challenges facing today's non-profit organizations.
Risk Management
Risk management is one of the most powerful strategic instruments of nonprofit managers. In this course, you will not only learn how to mitigate and manage negative risks but also how to leverage positive risks and opportunities. The practical risk management tools you will learn in this program will enable you to identify, assess, treat, and manage both negative and positive risks and plan actionable risk plans for your organization.
Occasions may arise where the course content could vary slightly from the description provided.
Program Format
The Nonprofit Management Certificate Program comprises fifteen (15) courses and a one-week unpaid internship. Each has 3-6 credits and 1-2 days in the length of in-class/real-time virtual learning and will be supplemented with course material and assignments. An example of a weekly schedule of the certificate program is shown below.

Participants who successfully complete the courses and the internship will receive the Vectors Institute Certificate in Nonprofit Management.
All our courses are eligible for the Job Matching Placement Incentive (JMPI), Apprenticeship Employer Signing Bonus (AESB), the Canada Ontario Job Grant (COJG) and similar grants in other provinces.
Price: $1.750 + HST (13%)
Download Brochures