Policies and Procedures - GOV 1100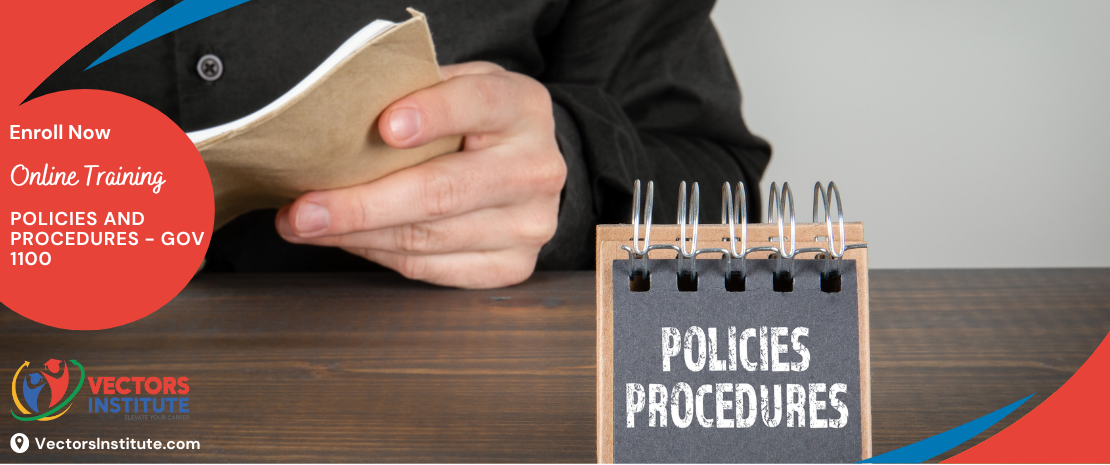 Policies and Procedures - GOV 1100
Training Overview
Discover the core of our nonprofit's effectiveness through our Policies and Procedures training. Unveil the strategic bedrock of our mission by understanding, implementing, and adapting key protocols that uphold our integrity and maximize impact. Join us in this transformative journey to become champions of compliance, communication, and organizational excellence.
Why should you attend
Policies and procedures are an integral part of every nonprofit organization. They help to ensure that your organization operates efficiently, effectively, and legally. By attending this training, you will learn how to create and implement policies and procedures that align with your organization's mission, values, and goals. You will also gain practical knowledge and tools that will help you manage risk, improve transparency and accountability, and enhance the overall governance of your organization.
Who Should Attend
This training program is designed for nonprofit leaders, executives, managers, board members, and staff who are responsible for creating, implementing, and managing policies and procedures. Whether you are a seasoned professional or new to nonprofit management, this training will provide you with the necessary skills and knowledge to take your organization to the next level.
Training Objective
The main objective of this training program is to equip you with the knowledge and skills necessary to develop, implement, and manage effective policies and procedures for your nonprofit organization. By the end of this course, you will be able to:
Understand the importance of policies and procedures in nonprofit organizations

Develop policies and procedures that align with your organization's mission, values, and goals

Implement policies and procedures effectively and efficiently

Manage risk, improve transparency and accountability, and enhance governance through policies and procedures
Program Outline
Our training program consists of the following modules:
Introduction to Policies and Procedures for Nonprofit Sector

Legal and Regulatory Requirements for Nonprofit Organizations

Ethical Behavior in Nonprofit Organizations

Developing Effective Policies and Procedures

Communicating Policies and Procedures to Team Members

Implementing Policies and Procedures for Optimal Performance

Case Studies and Best Practices
Each module includes interactive exercises, case studies, and discussions to ensure that participants can apply what they learn to their own organizations.
Don't miss this opportunity to enhance your knowledge and skills in policies and procedures for the nonprofit sector. Register now and join us for an engaging and informative training program!
Management
Duration of the Certificate Program: 2 hours of training
Certification of Participants: Yes
Assessment: Yes
Attendance: Mandatory
Format Online real-time workshop