Problem Solving - GOV 2110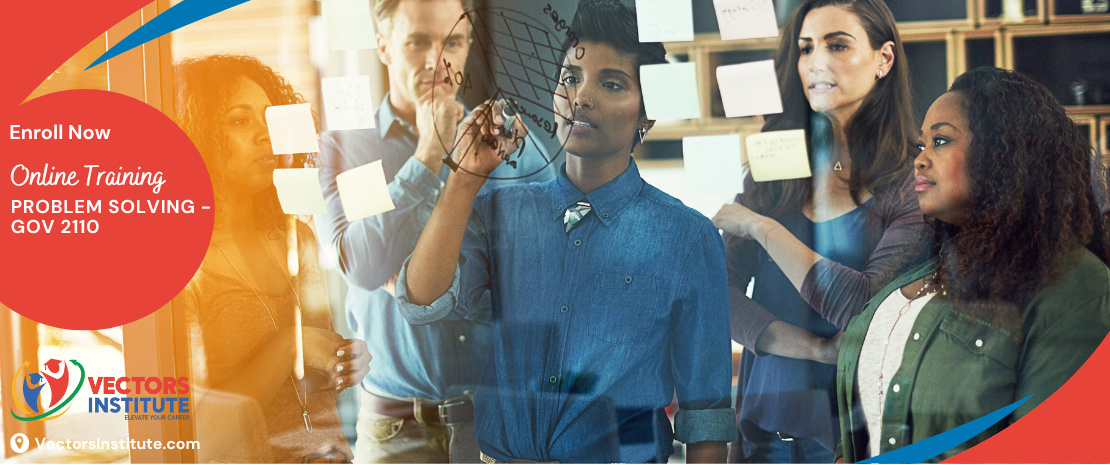 Problem Solving - GOV 2110
Training Overview
Welcome to our Problem-Solving training program! In this comprehensive and engaging training, we will equip you with the tools and techniques needed to tackle complex challenges and overcome obstacles. Whether you are an aspiring professional, a manager seeking to enhance your team's problem-solving skills, or an individual looking to enhance your problem-solving abilities, this program is designed to help you achieve your goals.
Why should you attend
Problem-solving is an essential skill for success in both personal and professional life. This training program will provide you with a practical and systematic approach to solving problems that you can apply in any situation. You will learn how to identify problems, analyze their root causes, and develop effective solutions to address them. By attending this program, you will be able to:
Develop a structured approach to problem-solving that can be applied to a wide range of situations

Improve your analytical and critical thinking skills

Enhance your ability to make sound decisions based on data and evidence

Improve your communication skills and ability to work collaboratively with others

Increase your confidence in your ability to solve complex problems
Who should attend
This program is designed for anyone who wants to improve their problem-solving skills, including:
Business professionals

Managers and team leaders

Entrepreneurs

Students

Anyone looking to enhance their critical thinking and analytical skills
Training Objective:
The main objective of this program is to provide participants with a structured problem-solving approach that can be applied in any situation. By the end of the program, participants will be able to:
Identify problems and define problem statements

Analyze the root causes of problems

Develop and evaluate potential solutions

Implement and monitor solutions to ensure effectiveness
Program Outline:
Our Problem-Solving training program is a comprehensive two-day workshop that covers the following topics:
Introduction to problem-solving and its importance in personal and professional life

Defining the problem and developing a problem statement

Analyzing the problem and identifying root causes

Generating potential solutions

Evaluating potential solutions and selecting the best option

Implementing and monitoring the solution to ensure effectiveness

Communication and collaboration skills for effective problem-solving

Review and reflection on the problem-solving process
This training program includes a mix of interactive lectures, case studies, group discussions, and practical exercises to ensure a hands-on and engaging learning experience.
Don't miss out on this opportunity to improve your problem-solving skills and achieve your personal and professional goals. Join us for our Problem-Solving training program and start unlocking your full potential!
Management
Duration of the Certificate Program: 2 hours of training.
Certification of Participants: Yes
Assessment: Yes
Attendance: Mandatory