Social Enterprise Business Planning - FIN 3210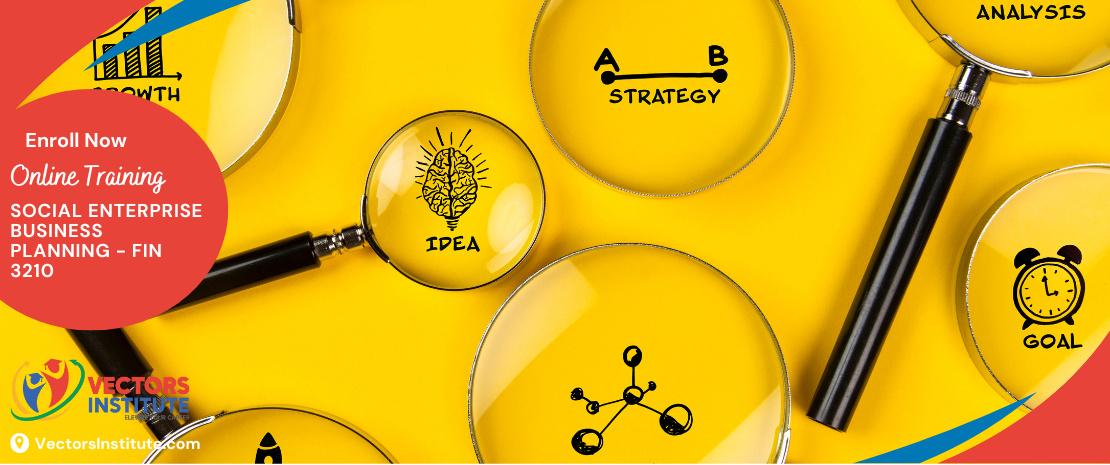 Social Enterprise Business Planning - FIN 3210
Training Overview:
Immerse yourself in the dynamic social enterprise business planning world through our engaging and comprehensive training program. Delve into the strategic process of developing business plans that not only drive financial success but also empower you to make a positive difference in society. This course offers a cheerful and supportive environment to master the skills necessary for creating impactful and viable social enterprise business plans.
Why should you attend:
Attending this course is your gateway to becoming a proficient social enterprise business planner, equipped to transform your visionary ideas into actionable plans that bring about meaningful change. Whether you're an aspiring social entrepreneur, nonprofit leader, business professional, or dedicated to driving societal impact, this course empowers you to navigate the complexities of business planning for social enterprises. Join us to embark on a fulfilling journey that marries innovation with social transformation.
Who should attend:
This course is tailor-made for social entrepreneurs, nonprofit leaders, business strategists, startup enthusiasts, and individuals committed to merging business success with societal betterment. If you're passionate about developing strategies that create sustainable social change, aligning business goals with positive impact, and forging a path to success in the world of social enterprises, this course is your pathway to realizing those aspirations.
Training Objective:
By the end of this course, participants will be able to:
Understand the unique characteristics and challenges of social enterprise business planning.

Develop comprehensive business plans that integrate financial success with social impact.

Identify and articulate clear business goals, mission, and vision.

Analyze target markets, competition, and opportunities for social enterprises.

Create strategies for revenue generation, financial sustainability, and growth.

Address ethical considerations and transparency in social enterprise business planning.

Leverage innovation and creativity to differentiate social enterprise ventures.

Communicate the business plan effectively to stakeholders and investors.
Program Outline:
This comprehensive training program will cover the following key areas:
Introduction to Social Enterprise Business Planning: Concepts and Significance

Defining Mission, Vision, and Business Goals for Social Enterprises

Market Analysis and Identifying Target Audiences

Revenue Generation and Financial Sustainability Strategies

Crafting a Comprehensive Social Enterprise Business Model

Ethical Considerations and Transparency in Business Planning

Innovation and Creativity in Social Enterprise Ventures

Communicating the Business Plan to Stakeholders and Investors

Case Studies and Best Practices in Social Enterprise Business Planning

Workshop: Developing Your Social Enterprise Business Plan
Management
Duration of the Certificate Program: 2 hours of training.
Certification of Participants: Yes
Assessment: Yes
Attendance: Mandatory