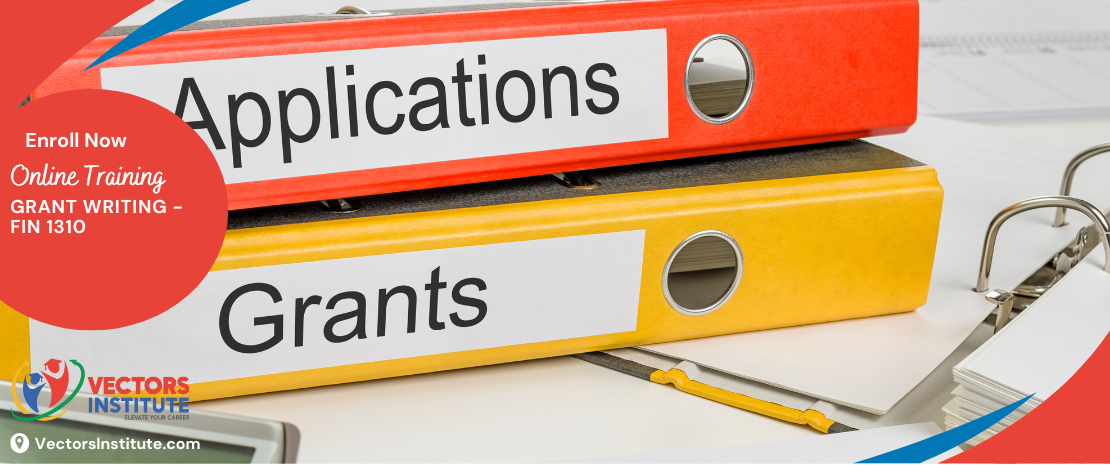 Grant Writing - FIN 1310
Training Overview:
Immerse yourself in the world of grant writing through our engaging and comprehensive training program. Uncover the strategies and techniques that transform your ideas into persuasive grant proposals, making your projects stand out in a competitive funding landscape. This course offers a cheerful and supportive environment to master the skills essential for securing vital financial support for your initiatives.
Why should you attend:
Attending this course is your gateway to becoming a proficient grant writer, equipped to secure essential funding for your projects. Whether you represent a nonprofit, academic institution, or community organization, this course empowers you to articulate your mission effectively and secure the resources needed to make a tangible impact. Join us to embark on a rewarding journey that enhances your ability to access funding opportunities and contribute to positive change.
Who should attend:
This course is tailored for nonprofit professionals, grant writers, program managers, researchers, and anyone seeking to excel in the art of grant proposal writing. If you're passionate about turning your innovative ideas into funded projects, amplifying your organization's reach, or advancing your career in the nonprofit sector, this course is an essential step toward achieving those goals.
Training Objective:
Upon completing this course, participants will be able to:
Understand the key elements of a successful grant proposal.

Identify appropriate funding sources and opportunities.

Craft clear, concise, and compelling grant narratives.

Develop budgets that align with project goals and funders' requirements.

Create impactful data-driven proposals supported by evidence and research.

Navigate the submission and review process with confidence.

Strengthen communication skills to engage funders effectively.

Apply best practices in grant management and reporting.
Program Outline:
This comprehensive training program will cover the following key areas:
Introduction to Grant Writing: Fundamentals and Importance

Researching Funding Opportunities: Finding the Right Fit

Anatomy of a Winning Grant Proposal: Components and Structure

Crafting Compelling Grant Narratives: Telling Your Story

Budget Development: Aligning Numbers with Objectives

Data Collection and Utilization: Strengthening Proposal Impact

Navigating the Submission and Review Process

Effective Communication with Funders: Building Lasting Relationships

Grant Management and Reporting: Ensuring Accountability

Workshop: Hands-on Grant Proposal Development and Peer Review
Management
Duration of the Certificate Program: 2 hours of training.
Certification of Participants: Yes
Assessment: Yes
Attendance: Mandatory