Fund Development and Funding Diversification - FIN 3100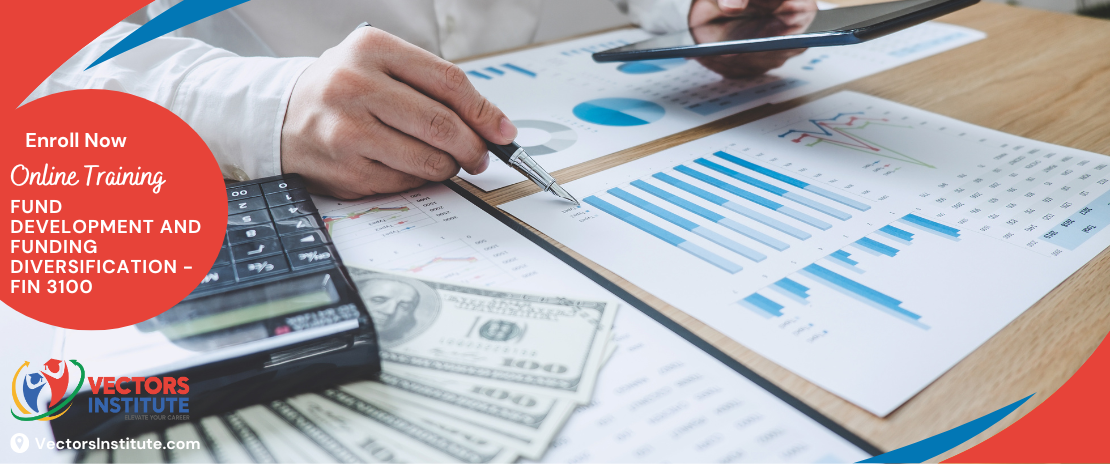 Fund Development and Funding Diversification - FIN 3100
Training Overview:
Immerse yourself in the realm of fund development and funding diversification through our engaging and comprehensive training program. Explore proven strategies to cultivate meaningful relationships with donors, sponsors, and supporters, while also mastering the art of expanding your funding sources. This course offers a cheerful and supportive environment to master the skills necessary for securing consistent and diverse financial support for your mission.
Why should you attend:
Attending this course is your key to becoming a proficient fund developer, adept at securing sustainable funding and steering your organization towards financial resilience. Whether you're a nonprofit leader, fundraiser, development officer, or passionate about driving positive change, this course equips you with the tools to navigate the ever-evolving funding landscape. Join us to embark on a rewarding journey that empowers you to transform your organization's financial trajectory.
Who should attend:
This course is tailored for nonprofit professionals, fundraisers, development officers, nonprofit leaders, board members, and individuals seeking to enhance their expertise in fund development and diversifying funding sources. If you're committed to ensuring your organization's financial stability, expanding your fundraising skills, and unlocking new avenues of support, this course is your pathway to success.
Training Objective:
By the end of this course, participants will be able to:
Understand the principles and importance of effective fund development.

Identify and engage with diverse funding sources, including individual donors, corporate partners, and grant opportunities.

Create and implement compelling fundraising campaigns and initiatives.

Cultivate lasting relationships with donors and sponsors based on shared values and goals.

Develop strategies for sustainable funding diversification and long-term financial resilience.

Utilize data-driven insights to enhance fundraising strategies and donor engagement.

Navigate ethical considerations and transparency in fund development practices.

Measure and communicate the impact of diversified funding on organizational success.
Program Outline:
This comprehensive training program will cover the following key areas:
Introduction to Fund Development: Principles and Strategies

Donor Cultivation and Relationship Building

Corporate Partnerships and Sponsorship Engagement

Exploring Grant Opportunities: Research and Application

Crafting Compelling Fundraising Campaigns and Initiatives

Funding Diversification: Strategies for Sustainable Financial Resilience

Data-Driven Fund Development: Leveraging Metrics for Success

Ethics, Transparency, and Accountability in Fund Development

Measuring and Communicating Impact to Stakeholders

Workshop: Designing Your Fund Development and Diversification Plan
Management
Duration of the Certificate Program: 2 hours of training.
Certification of Participants: Yes
Assessment: Yes
Attendance: Mandatory