Introduction to Finance - FIN 1100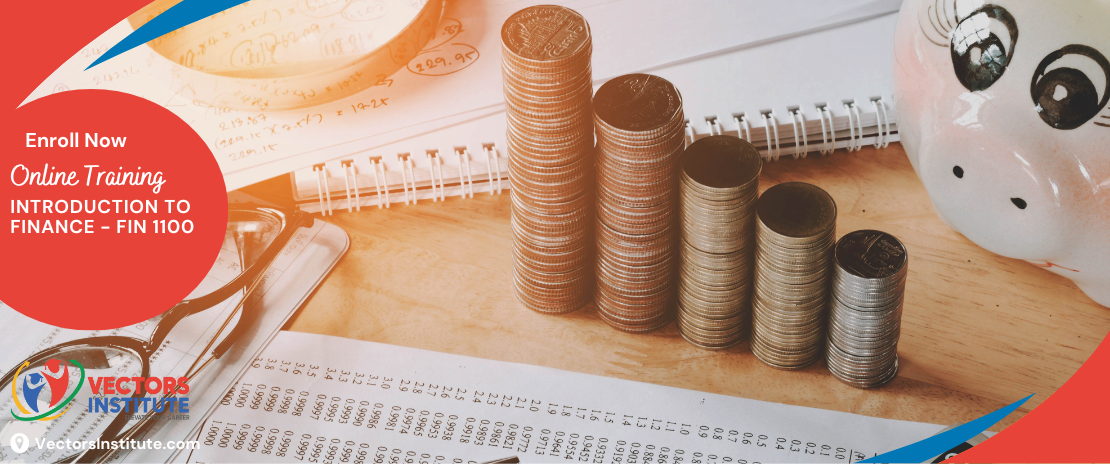 Introduction to Finance - FIN 1100
Training Overview:
Discover the fundamentals of finance through our engaging and interactive training program. Whether you're new to the world of finance or looking to refresh your knowledge, this course will equip you with essential skills to navigate the financial landscape with ease. From understanding the basics of budgeting to comprehending complex investment strategies, this course offers a cheerful and accessible entry point into the captivating realm of finance.
Why should you attend:
In today's fast-paced world, financial literacy is a valuable asset that empowers individuals to seize opportunities and secure their financial future. Attending this course will provide you with a joyful learning experience, demystifying financial concepts and giving you the confidence to manage your personal finances or kick-start a career in finance. You'll gain the tools to make sound financial decisions, ensuring your financial well-being and success.
Who should attend:
This course is tailor-made for individuals eager to enhance their financial acumen, including students, recent graduates, young professionals, entrepreneurs, and anyone seeking to build a strong foundation in finance. If you're looking to navigate the complexities of personal finance, gain a competitive edge in the job market, or explore potential career paths in finance, this course is your ideal starting point.
Training Objective:
By the end of this course, participants will be able to:
Understand the fundamental concepts and principles of finance.

Develop effective budgeting and money management skills.

Analyze and interpret financial statements and reports.

Explore various investment options and strategies.

Grasp the concept of risk and return in financial decision-making.

Navigate the basics of financial markets and instruments.

Apply time value of money concepts for evaluating investments and loans.

Gain insight into the role of ethics and sustainability in finance.
Program Outline:
This comprehensive training program will cover the following key areas:
Introduction to Financial Concepts and Terminology

Budgeting and Personal Financial Management

Understanding Financial Statements and Ratios

Exploring Investment Basics: Stocks, Bonds, and Mutual Funds

Risk and Return: Making Informed Investment Decisions

Introduction to Financial Markets and Instruments

Time Value of Money: The Foundation of Financial Decision-making

Ethics and Sustainability in Finance

Workshop: Applying Financial Concepts to Real-Life Scenarios
Management
Duration of the Certificate Program: 2 hours of training.
Certification of Participants: Yes
Assessment: Yes
Attendance: Mandatory