Organizational Behavior - COM 2310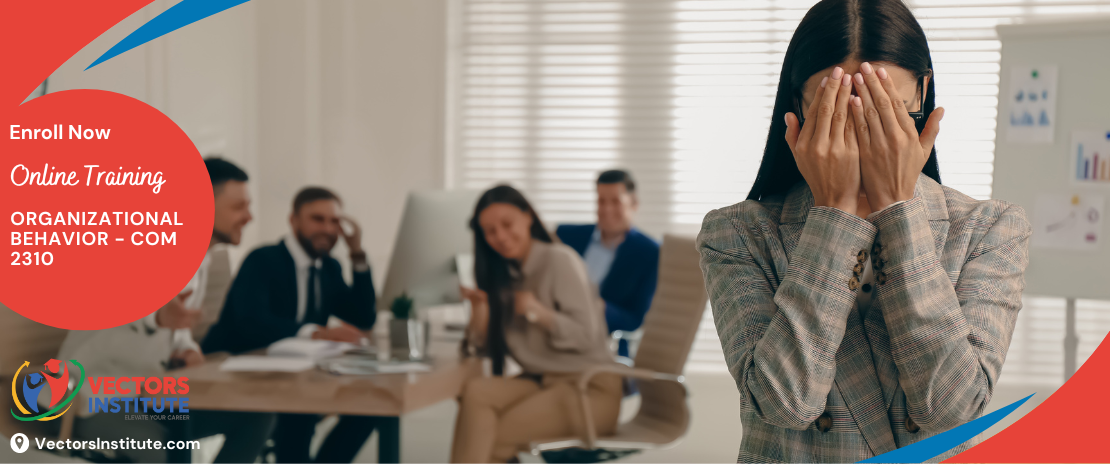 Organizational Behaviour - COM 2310
Training Overview
Welcome to the Organizational Behaviour Training program overview! If you're looking to enhance your understanding of how individuals behave in a group setting, then this training is perfect for you. This program is designed to provide participants with an in-depth understanding of how organizations work, and how to improve overall productivity and efficiency by leveraging the power of teamwork.
Why should you attend
As a participant in this training, you will gain a comprehensive understanding of the key concepts and theories of organizational behavior, and learn how to apply them in real-world situations. This will enable you to improve your performance as a leader, communicate more effectively with your team, and build stronger relationships within your organization.
Who Should Attend
This training is ideal for individuals who are looking to advance their careers in management or leadership roles within a nonprofit organization. It is also well-suited for anyone who wants to develop their communication and teamwork skills and gain a deeper understanding of human behavior in group settings.
Training Objective
The primary objective of this training is to help participants develop a thorough understanding of organizational behavior and its impact on performance, productivity, and employee satisfaction. Specific objectives include:
Understanding the fundamental principles of organizational behavior.

Developing communication and leadership skills.

Understanding group dynamics and how to build effective teams.

Identifying and managing conflict in the workplace.

Enhancing employee motivation and engagement.

Understanding the impact of diversity and inclusion in the workplace

.
Program Outline:
This training program is divided into six modules, each focusing on a specific aspect of organizational behavior. These modules include:
Introduction to Organizational Behavior

Communication and Leadership

Group Dynamics and Teamwork

Conflict Management

Motivation and Engagement

Diversity and Inclusion
Each module consists of a combination of lectures, case studies, and interactive exercises to ensure maximum engagement and knowledge retention. Our experienced trainers will guide you through each module, providing practical examples and real-world scenarios to help you apply the concepts you learn.
In conclusion, the Organizational Behavior Training program is an excellent opportunity for nonprofit professionals to enhance their leadership skills, improve their team's productivity, and build stronger relationships within their organization. If you're looking to develop your understanding of organizational behavior, we invite you to join us for this engaging and informative training program.
Management
Duration of the Certificate Program: 2 hours of training
Certification of Participants: Yes
Assessment: Yes
Attendance: Mandatory
Format Online real-time workshop