Stakeholder Engagement Workshop 230125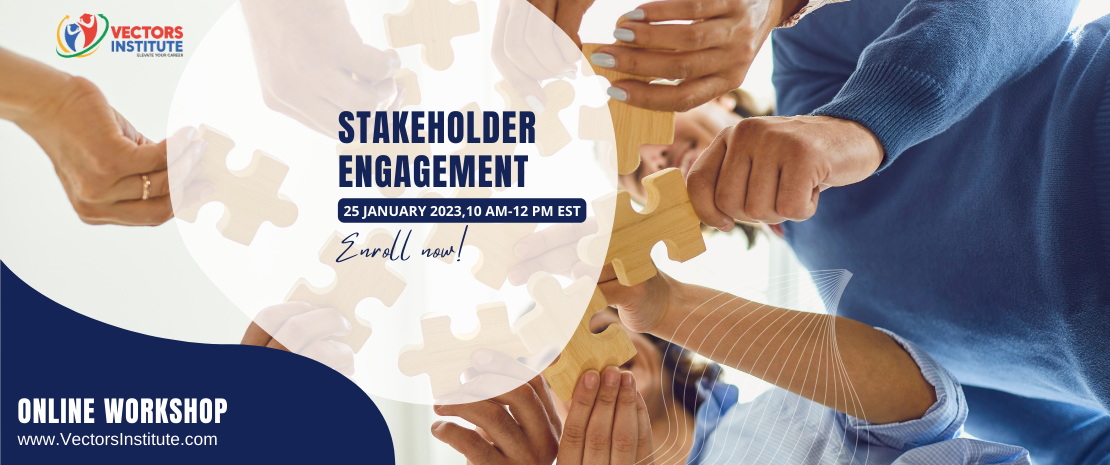 Training Overview
This course is designed to understand how stakeholders can influence your organization's directive and how to successfully engage with them to foster long-term relationships. Stakeholders are individuals or groups who have an interest or role in the organization's programs or are impacted by them. You will learn how each stakeholder will have a different level of involvement and influence, often with diverse and sometimes conflicting interests and concerns. You will understand how to engage relevant stakeholders to achieve an acceptable outcome. Gain the support of critical stakeholders, anticipate problems, and endeavour to improve organizational outcomes for groups and individuals.
Learn techniques that can be used for constituent management, fundraising, awards, policy, program delivery, R&D and impact tracking, to name a few. We will enable you to develop an engagement plan, including engagement frequency, method and channels.
Why Should You Attend
● Learn how to analyze, identify, engage, plan and implement a course of action to influence your organization's stakeholders.
● Hone your people skills to navigate managerial and administrative practices and address organizational issues diplomatically.
● Be better equipped to build trust and form lasting workplace relationships with key stakeholders.
● Identify personal behavioural hindrances which will help you open the door to promotions and career opportunities.
● Increase your confidence with new skills that are useful on and off the job.
● Promote camaraderie, improve office teamwork and decrease staff turnover.
● Increase your well-being. Identify personal behavioural hindrances, which will help you open the door to promotions and career opportunities.
Emotional Intelligence
Getting your stakeholders to say *Yes*and, then, building fruitful, long-lasting working relationships requires substantial emotional intelligence. Learn how to identify and manage your emotions and increase social and self-awareness. Translate these skills to problem-solving as you create a positive working environment.
Who Should Attend
● All levels of staff members of small and medium-sized nonprofit organizations
● Nonprofit employees who are responsible for fund development and grant writing
● Founders and board members of start-up and scale-up nonprofit organizations
● Individuals who are seeking career opportunities in the nonprofit sector
● Immigrants and newcomers who are trying to gain skills in the nonprofit sector
Training Objective: To assist business and nonprofit sector professionals and career seekers in gaining stakeholder engagement and stakeholder management skills.
Program Outline
✔ Identification of stakeholders
✔ Stakeholder engagement
✔ Communication with stakeholders
✔ Stakeholder management
Management
Duration of the Certificate Program 2 hours
Certification of Participants Yes
Assessment Yes
Attendance Mandatory
Format Online real-time workshop
Date 25 January 2023
Time 10:00 AM - 12:00 PM (Eastern Standard Time)
Instructor: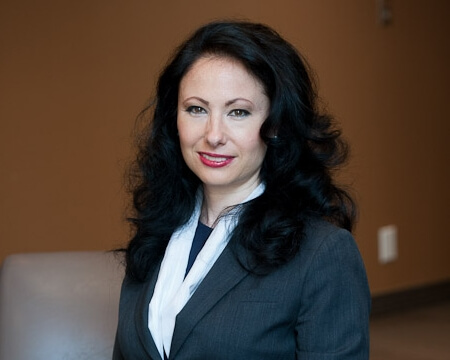 Mercedes Zanon
mercedes.zanon88@gmail.com
Please check other Vectors Institute workshops offered in January-February 2023 season.
- Grant writing for nonprofit professionals (Daniel O. Livvarcin, Ph.D.)
January 19, 2023, 2-4 PM EST
February 15, 2023, 10 AM - 12 PM EST
- LinkedIn growth for professionals (Amit Dubey)
January 26, 2023, 10 AM - 12 PM EST
- Ethics in the workplace (English) (Emmanuel Goffi, Ph.D.)
February 16, 2023, 10 AM - 12 PM EST
- Ethics in the workplace (French) (Emmanuel Goffi, Ph.D.)
February 23, 2023, 10 AM - 12 PM EST
- Risk management for nonprofit organizations (Daniel O. Livvarcin, Ph.D.)
February 2, 2023, 10 AM - 12 PM EST
- Stakeholder Engagement (Mercedes Zanon)
January 25, 2023, 10 AM - 12 PM EST
- Sales transformation in small and medium-sized businesses (Amit Dubey)
February 9, 2023, 10 AM - 12 PM EST